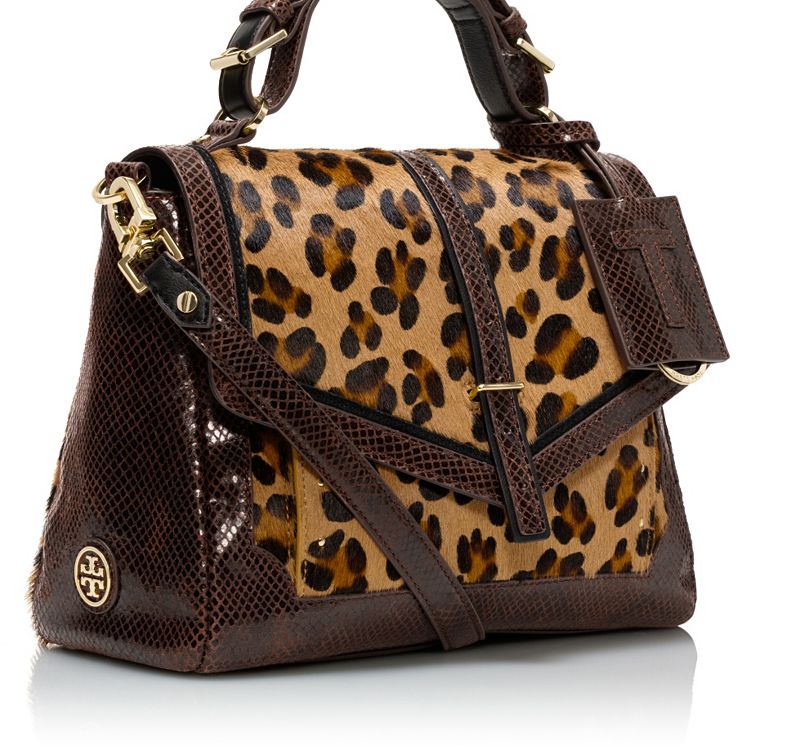 According to the Fashion Director Caroline Maguire..." it

all comes down to strong leather pieces balanced out with relaxed silhouettes, and plenty of animal spots and studs" for this fall season. The fall season is coming to an end pretty quickly but I want to include her list and find a way to transition all of the pieces into the winter season!!
1. Givenchy Chain Strap Calfskin Boot
2. Alexander Wang Leopard Print Backpack
3. J Brand Shearling Lined Coat Paired with a Grey Sweatshirt Top
4.Eddie Borgo 5 Finger Ring
5. Laura Mercier Vanilla Souffle Body Cream
6. Rag and Bone Boyfriend Ripped Jeans
7. 3.1 Phillip Lim Rabbit Fur Patchwork Sweatshirt
8. Alexander Wang Black Twisted Muscle Tee Shirt Dress
9. Saint Laurent Studded Crossbody Duffle Bag
10. ALC Motorcycle Pants
These 10 pieces may seem hard to integrate into a college fashionistsa's daily fashion choices. But it is not impossible to do.
The motorcycle pants can be the easiest to use with a pair of short boots and a cute sweater top and accessorized with a studded crossbody handbag. This is great for a casual day in class.
http://images.neimanmarcus.com/ca/2/product_assets/SU/4/C/Z/A/NM-4CZA_mx.jpg
Another casual outfit is the ripped boyfriend jeans paired with a patchwork sweatshirt this is a great outfit for a comfy Saturday when you need to run errands. You can look trendy and still be comfortable!
http://images.neimanmarcus.com/ca/1/product_assets/Y/1/P/6/Z/NMY1P6Z_mx.jpg
The Leopard Print Backpack is a staple item that can be either a leopard backpack or even a leopard handbag. I used a leopard satchel last Fall and one thing is for sure and that is that Leopard is never out of style.
The 5 finger ring is not a publicized trend on my campus and I don't mind starting the trend on campus either.
The black tee shirt dress and then paired with the boots and a leather jacket and leggings would be great for a date night with the hubby. Its more formal than casual but not over the top!
http://images.neimanmarcus.com/ca/1/products/mx/NMC14VP_mx.jpg
Lastly the Mercier Vanilla Souffle Vanilla Cream would be a daily staple to hydrate my dry skin during the winter months. This is an expensive staple item but well worth it.